Awhile back on a visit to Boston … specifically at the awesome Museum of Science in Boston to be part of a training on their Engineering Is Elementary curriculum …  I spotted this cool looking paper airplane launcher in the museum store. I've seen it for sale in other places since then as well.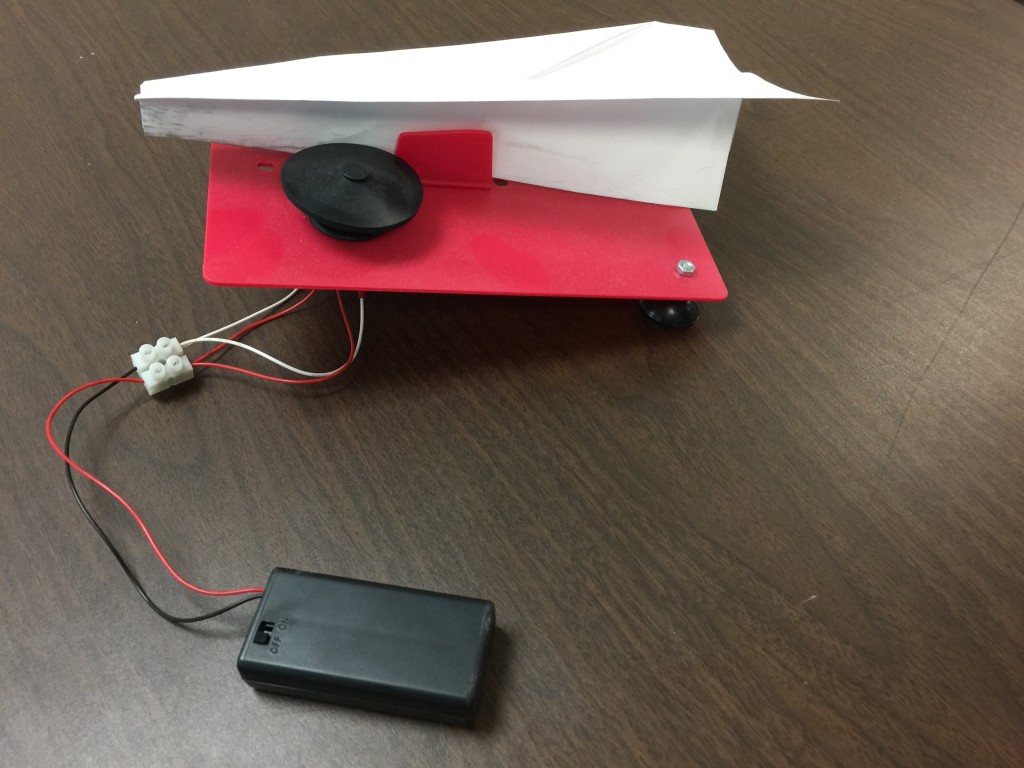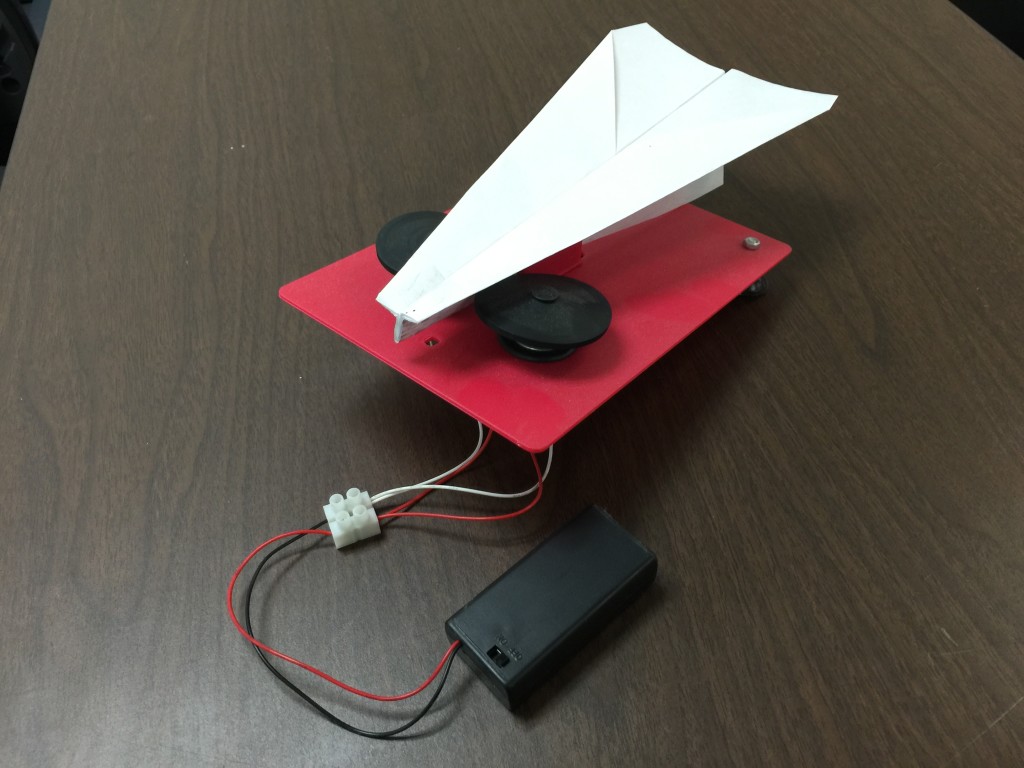 I immediately envisioned a powerful hands-on STEM inquiry lesson. Students fold paper airplanes and launch them with this launcher. While doing so they can make adjustments to the design with the goal of the longest flight, or perhaps adjust the angle of launch and through multiple trials ascertain the "best" angle of launch to attain the longest flight … lots of possibilities.
So I gladly bought one and brought it back to Reno. It still sits on a shelf above my desk reminding me of the possibilities it seems to promise. I even had specific classrooms in mind to help develop lessons around it (I'm always on the lookout for inquiry pieces).
So why haven't I posted here about the great lessons students and teachers have experienced?
Soon after I got back from my trip to Boston I started folding planes (I've done this a lot from the time I was a kid … and have experience with paper airplanes in my own classroom over many years as well). I installed batteries in the launcher and started launching! This was going to be my newest great inquiry lesson to develop and I was pumped! Then an issue became apparent. Any thoughts here? What might make this not work as well as I'd hoped? What needs to happen to be able to be able to accumulate data that leads to better design? There are lots of ways to fold planes, and although this launcher requires that fold at the bottom it can "grab" … and that might exclude some designs … there are tons of folds that include that fold it could grab … so no worries there. So what did I find to be the issue?
The issue is …….. it doesn't throw the planes even "kind of" consistently. To really be of value it would have to be REALLY consistent in how it throws or launches each plane … and students could learn a lot … and it could still be a valuable if it in even threw them fairly consistently … but it doesn't. It doesn't throw them in anything even remotely approaching consistency … in my experience. Bummer! I was kinda counting on that … my bad.
Now if I'm missing something here (which I would gladly concede I am) and I'm just doing something "wrong" please let me know. And, actually you could easily use the fact that it "apparently" does not throw the planes in a consistent fashion to teach students about inquiry and the fact that you have to be able to rely on consistent results to gather valuable data … then that turns this into an awesome lesson, right there …  and please feel free to "go there and do that" and share how you got this great idea from me on how to teach students about the importance of collecting completely valid data (you're welcome). :0)
But otherwise, can you or you and your students see how I can make this a valid inquiry piece? If so … share your idea(s) in the comments here. If not … see my idea above on teaching students about the importance or collecting valid, dependable data. TIA

Did I mention I paid for the launcher out of my own pocket? I did … and I know that is something that too many people don't understand that teachers do. So help if you think of how to make this valid inquiry piece! Again, TIA!
Learning is messy!