I was in my wife's classroom on Saturday helping her turn her tables into "Covered Wagons." She is reading the book- Patty Reed's Doll: The Story of the Donner Party by Rachel K. Laurgaard in her 4th grade class. In a few weeks they will go on a trip to Donner State Park and visit the actual site where theDonner Party spent that horrible winter in 1846-47. I actually got this idea from an old friend Hal Resnik. We figured out today that we bought the PVC pipes 14 years ago and they still work great. The PVC has to be half inch (three-quarter inch is too thick). We use twin bed sheets we bought at K-Mart for $3 each, and clothespins to hold the sheets on.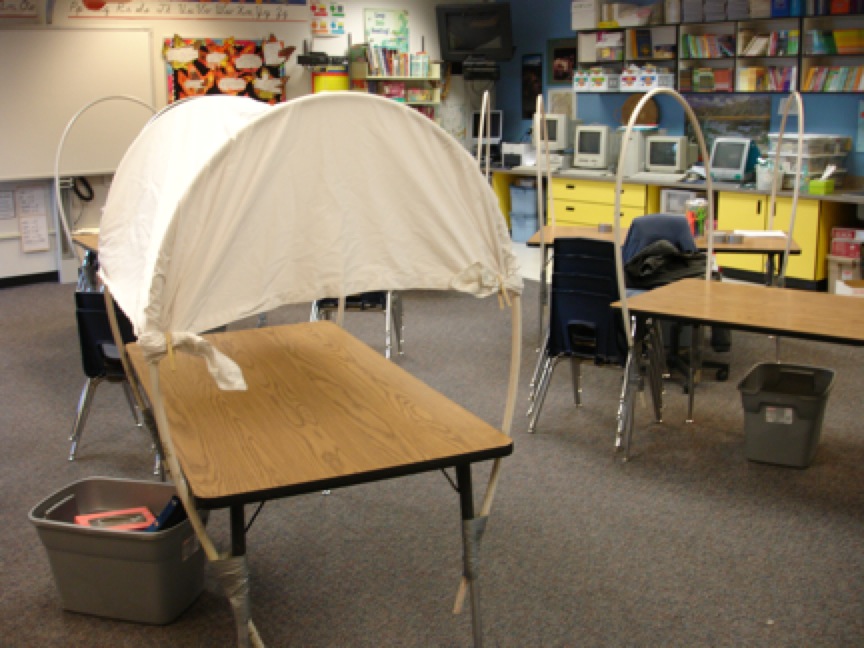 Note clothespin: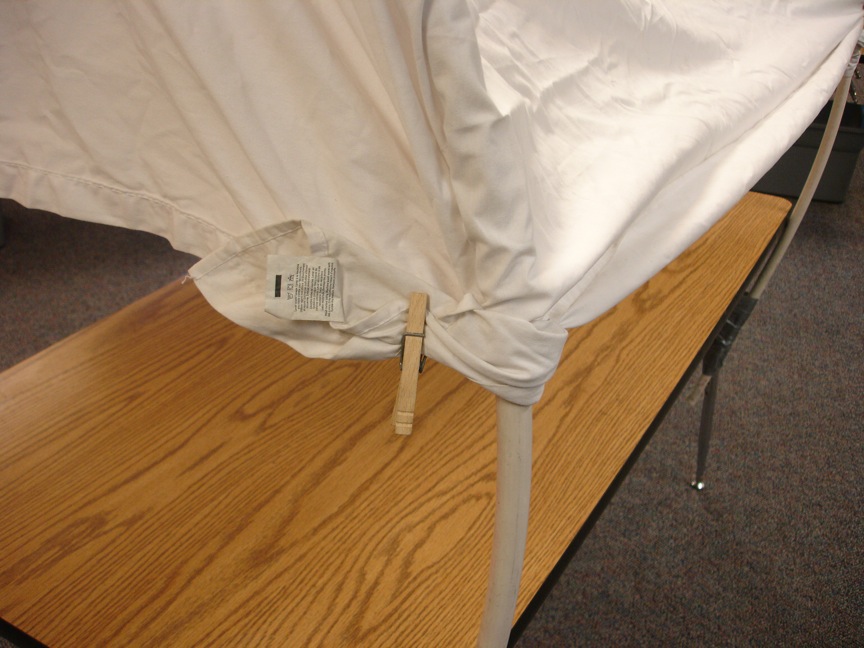 Each class period when you read the book the students attach the cover and read "inside" their wagons. I've also used the covered wagons when reading Tree in the Trail by Holling C. Holling.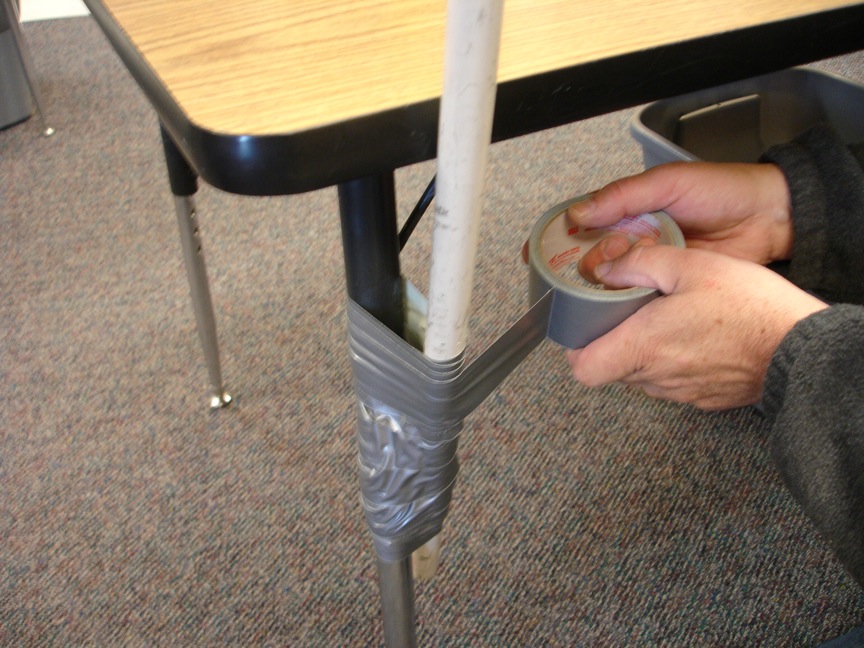 WE attach the "hoops" (PVC) with duct tape. Like us, you'll want to error on the heavy side with the tape to make sure they are very secure.
One fun activity we always include is having the students put up the covers as fast as they can. They get very good at it. I designed an art project as a prep for doing the covered wagons. We research what was brought along in the wagons. Supplies, foods, etc. Then the students make folded paper wagons and "stock" their wagons with all their provisions.
It's a great MESSY project.
I show scenes of covered wagons traveling the trail from the movie "How The West Was Won" to build the students' schema.
My wife clothespinning the cover with her recovering broken wrist.
Learning is messy!