I spent the evening yesterday up at Lake Tahoe helping to plan the events and activities for the March For Science Lake Tahoe and Earth Day celebration that will happen in the Village at Squaw Valley (map) from 11 a.m. to 5 p.m. on Saturday, April 22nd. I was recruited to be part of this event, instead of the one right here in Reno by scientists and science educators in the area since we work together on several projects.
We will be offering hands on science activities based on Earth science, a climate science short film festival, the "Trashion Show" which is a fashion show of student designed clothing made from trash, live music and much more.
I've included an Earth Day graphic for your downloading pleasure: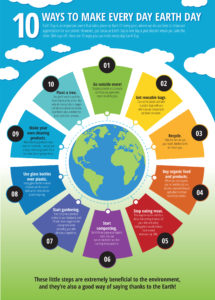 Graphic thanks to Mini of Manhattan
Learning is messy!